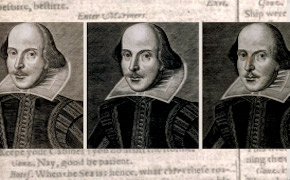 Created in 1997, the Shakespeare Electronic Archive provides an easy to use system in which electronic texts of Shakespeare's plays are closely linked to digital copies of primary materials in all media.
What is in the Archive now?
The Folio Collection
Images of all pages of the Shakespeare First Folio of 1623, including all press variants.
The Oxford Electronic Edition of the plays (OEE), based on the Oxford Complete Works edited by Stanley Wells and Gary Taylor.
An electronic transcription of the Folio text, from the Oxford Text Archive (OTA).
The Hamlet Collection
Hamlet texts: In addition to the OEE and the OTA Folio transcription, the Archive contains transcriptions of the First Quarto (1603) and Second Quarto (1604/5) based on the The Three-Text Hamlet (3-Text), ed. Paul Bertram and Bernice Kliman.
Images of the Huntington Library copy of the First Quarto (1603).
Images of the Folger and Huntington copies of the Second Quarto (1604/5).
The Alan Young Hamlet Art and Illustration Collection. The Folger portion of the collection now includes 1440 images for the period 1700-1899.
Sample film sequences for Hamlet 1.4 and 1.5 from the Johnston Forbes-Robertson production (1913), the Ragnar Lyth film (1982) and the Richard Burton production, directed by John Gielgud, at the Lunt-Fontanne Theater (1964).